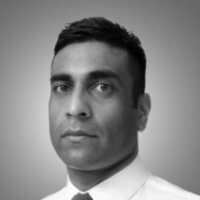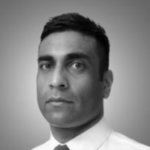 Dr. Bolia has expertise in coordinating complex multidisciplinary health assessments to establish an individual's current health status/review pre-existing health conditions/obtain second opinions. From arranging blood/laboratory analysis, providing access to the latest scanning technology, to leveraging Dr. Bolia's close links with London's leading hospital specialists – any aspect of health can be reviewed in detail.
Dr. Bolia graduated from Nottingham University Medical School in 1998 and gained a wide breadth of medical experience including General Medicine, Emergency Medicine, Endocrinology, Obstetrics and Gynaecology, before training to be a General Practitioner. He became a Member of the Royal College of General Practitioners in 2008.
Dr. Bolia believes that a holistic approach and time spent understanding the individual allows for more successful treatment and recovery. He has further developed an Iron deficiency clinic and is a part of Elite Male Heath and the Chelsea Pharmacy Medical Clinic.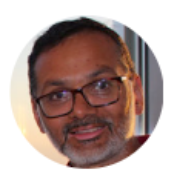 Mr Jig Patel is a Consultant Orthopaedic Surgeon specialising in all knee and hip disorders as well as fractures and trauma.
"I graduated from Southampton University Medical School in 1991. My orthopaedic surgical training was based in major London teaching hospitals and the Royal National Orthopaedic Hospital. I was fortunate to spend a year long fellowship in London, Ontario Canada, specialising in hip and knee surgery."
"I started as an Orthopaedic Consultant at King's College Hospital in 2002 before being appointed an Orthopaedic Consultant at University College Hospital in 2004. My interests include hip and knee disorders as well as computer assisted joint replacement surgery, arthroscopic knee surgery, ligament and minimally invasive fixation of fractures."

Dr Wasan is a Consultant Cardiologist managing all aspects of cardiovascular disease. He specialises in all aspects of ischaemic heart disease. This includes screening & prevention in high risk patients, investigating patients with symptoms of coronary artery disease, & the subsequent diagnosis and management.
This includes the opening of narrowed or blocked arteries through the radial or femoral artery (percutaneous angioplasty). He also implants permanent pacemakers Dr Wasan studied medicine at Imperial College in London. His cardiology training was in the North West Thames region.
He accredited as a Cardiologist in 2005 & was appointed as a Consultant Cardiologist at the Queen Elizabeth (now part of South London Healthcare) & St Thomas' Hospitals. Dr Wasan has undertaken research in the changes in cardiac function after angioplasty & bypass surgery & is an author on a number of original publications arising from this work.
Dr Wasan is also co-author on peer-reviewed papers on cardiac function, echocardiography, arrhythmias and hypertension.
Special interests
Percutaneous Coronary Intervention (Angioplasty). Specialist in all aspects of coronary artery disease/ screening, prevention, diagnosis, management and intervention, as well as general cardiology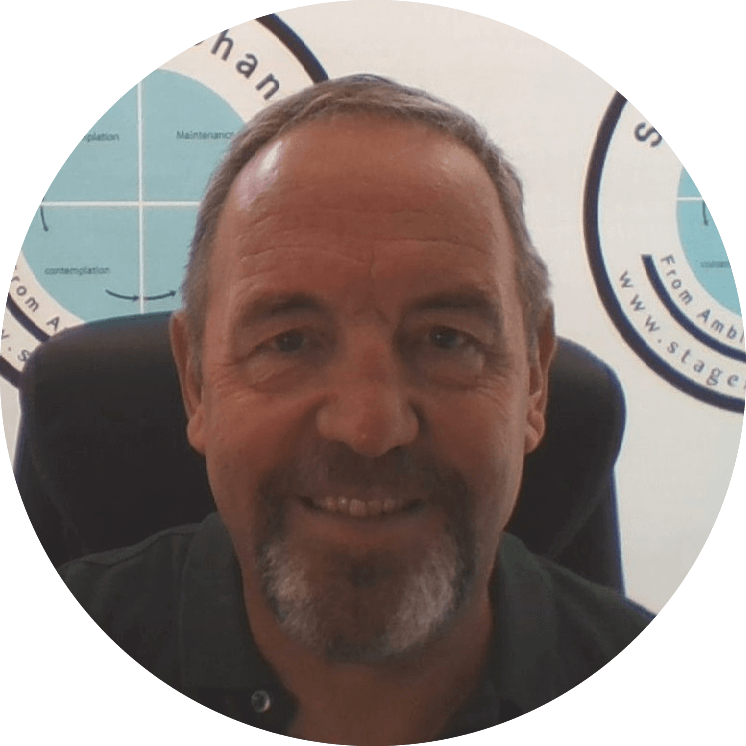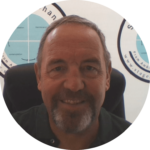 Dr. Gary Mendoza's background is in personal training. Gary holds both British and American qualifications in personal training. He represented GB at the first ever IDEA personal trainer's convention in Washington USA. Whilst working as a personal trainer (PT) he studied nutrition, graduating with a first in Applied Human Nutrition from the University of Wales. He moved into training trainers and developed a successful nutrition and weight management course; teaching PT's the skills required to deliver a successful weight management programme. These skills include nutrition, activity and behavior change. This course formed the basis of his doctoral research. In 2006 he was awarded a PhD in nutrition, specialising in a multi-dimensional treatment for overweight and obese males. A big part of this research looked at the psychology of change. Gary has since undertaken further training in Motivational Interviewing (MI) and was fortunate to be trained by Professors Stephen Rollnick and William Miller, the founders of MI.
Gary's other area of expertise is sports nutrition. He was programme leader for sports nutrition and advanced sports nutrition at Massey University in New Zealand and trained with Sports Dietitians Australia (SDA). Gary lectures in nutrition for sport and exercise at Bath Spa and Cardiff Metropolitan Universities and is an Academic Associate member of the SENr. He is director of 'Stages of Change Ltd and delivers the Behaviour Change Workshop; this workshop teaches personal trainers sound behavior change principals. Gary is passionate about raising the standard of nutrition education and behavior change understanding in the leisure industry. He wants the industry to move to a more evidence-based style of nutrition and behavior change education and wants trainers to be able to deliver effective and safe nutrition and weight loss programmes that help clients make the necessary lifestyle changes required.
Part of making the lifestyle change is being in the right frame of mind psychologically. To this end Gary now uses psychometric testing to assess an individual's readiness to change. Based on the data from these he now uses motivational interviewing techniques to help clients progress and achieve their goals.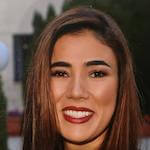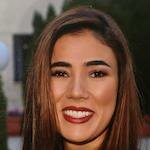 Dr. Hana Abu-Hassan is a family physician based in London at Imperial College NHS Trust. She also runs her private GP practice in South Kensington, London. In 2020, Dr. Abu-Hassan was voted as one of 365 inspirational women in the Arab World, by Women in Business Arabia.
Dr. Abu-Hassan works with patients of all age groups and genders. She has a special interest in sports medicine, HRT and TRT. She has been working with Imran Khan and his team for several years, and she is an active team member.
Dr. Abu-Hassan is quite active in the fields of mental health and humanitarian medicine, globally. She has co-authored over 20 publications in books, peer reviewed journals, magazines and newspapers; and presented in over 20 national and international medical conferences. She is also a voluntary assistant professor at the University of California San Diego, Department of Family Medicine and Public Health.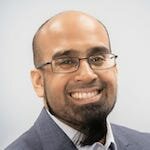 London born and bred, Dr. Rahman qualified from St George's, University of London in 2008. He worked in various specialities in hospitals, community clinics and GP practices before qualifying as a GP in 2014. His training has seen him travel across the country gaining experience in A&E, general medicine, general surgery, paediatrics, psychiatry, musculoskeletal medicine, women's health, common skin disorders as well as general practice.
Dr. Rahman has been a salaried partner at a single-handed practice, and now works as both a NHS GP in the urgent care and out of hours settings, as well as establishing himself as a private GP in Chelsea. He is well known for his caring and patient-centred approach, going above and beyond to ensure the highest quality of care is delivered. He is keen on promoting lifestyle and preventative measures, leading to his own interest in the importance of exercise, diet and now also delivers IV vitamin infusions. He is keen on following up his patients, able to perform home and hotel visits, and referral to highly regarded specialists when needed.
Currently Dr. Rahman is looking to further his knowledge in menopause care and hormone replacement therapy (HRT) with an advance certificate of practice, testosterone replacement therapy (TRT) and medical cannabinoids. He also frequently volunteers in the community to deliver health talks, including cancer screening and resuscitation training.