Genetic health and DNA test service
Whilst you can't change your genetic makeup, our advanced DNA test service can help you understand how making lifestyle changes can affect how your genes behave, so you can maximise health and performance.
Know your genetic strengths and weaknesses
Discover and lower your biological age. Reverse the effects of cellular ageing to your mind and body.
See if you're more at risk to certain illnesses and plan ways to minimise the impact.
Learn how your body responds to foods, be a master of vitamin and supplement combinations tailored to you.
Understand your genetic exercise recovery times, and injury risk so you can crush your "personal best"!
Shop Now. Pay Later With Klarna.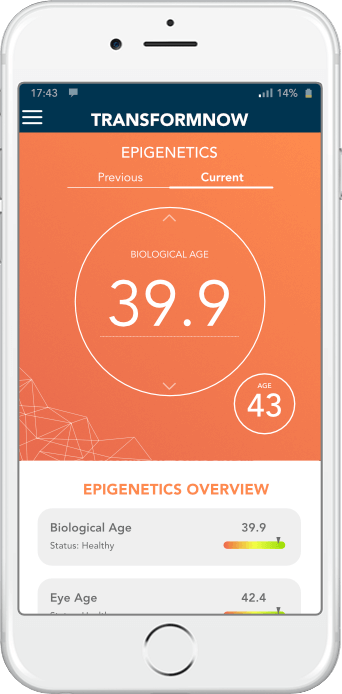 What can our genetic health report tell you?
Health Risks
Caffeine Sensitivity
Genetic Bone Mineral Density
Genetic Obesity
Genetic Type 2 Diabetes
Genetic Hypertension
Genetic Infection (Cold/Flu)
Dietary Response
Likelihood to Snack
Fat Distribution
Yoyo Diet Response
Lactose Intolerance Risk
Carbohydrates
Saturated Fats
Unsaturated Fats
Protein
Sugar Response
Sweet Taste
Bitter Taste
Metabolic Rate
Physical Performance
Exercise Effect on Weight
Muscle Power
Muscle Stamina
Power to Weight
Anaerobic Threshold
Lean Body Mass
O2 Usage / VO2 Max
Recovery
Muscle Mass
Inflammation
Micronutrient Impact
Vitamin A
Vitamin B6
Vitamin B12
Vitamin D
Iron
Magnesium
Potassium
Sodium
Folate
Omega-3
Calcium
Choline
Supplement benefit
BCAAs
Choline
Glutamine
Creatine
Genetic Beta
Arginine
Key Insights
Immunity
Gut Health
Anti-Ageing
Eye Health
Heart Health
Mental Health
Injury Risk
Muscle Health
Skin Health
Sleep Stress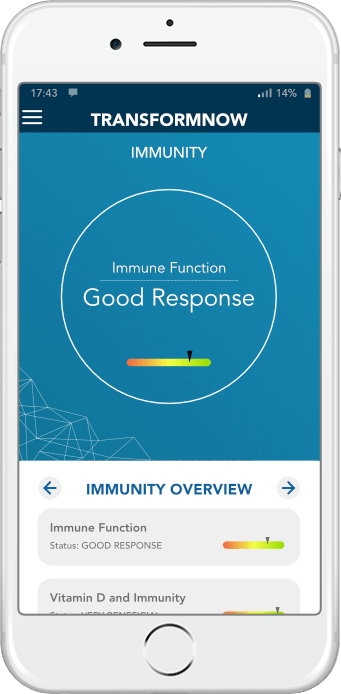 Safe, secure, and at your convenience.
A DNA sample only takes a few seconds to complete. You simply provide a saliva sample.
If you can't come to us, then we send out a home DNA test kit which you simply post to our lab.
If you would like to visit us, we have treatment centres across the UK and Ireland.
Genetic data in our database is anonymous and 256-Bit encrypted. It can only be opened by your unique ID number. Data is stored on secure Amazon servers and compliant with GDPR.
Download the app
DNA test feedback and ongoing monitoring.
Results are returned in 3-4 weeks. Epigenetics and advanced DNA analysis takes a while.
Our experts are on hand to tell you what the results mean in plain English and give you actionable recommendations to improve you health and performance.
We provide a one-to-one service and alert you about follow up assessments, treatment and lifestyle advice on a regular basis
Our ongoing research into sports and performance optimisation is translated into real plans. No pseudo-science, just fitter, stronger clients at the top of their game!
Shop Now. Pay Later With Klarna.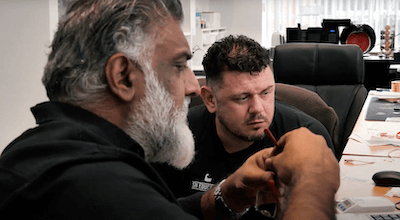 Get results that change your life.
Every consultation starts with how you are now and what you're trying to achieve – that's how we get results that matter.