Long Covid Screening
Discover what impact Covid has had, or continues to have, on your health with our extensive long Covid screening regime.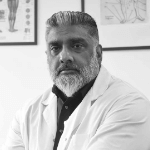 "Regardless of the controversy the name suggests, the long-term effects of Covid continue to impact the health of millions of people. Understanding how it could be affecting you is the first step to recovery."
Imran Khan, TransformNow Founder
The right test for your situation.
Whether Covid is here for the immediate future or it will just become a part of life similar to the flu is actually not important when suffering from Long Covid or post Covid symptoms. TransformNow offers two comprehensive health screens to aid in your recovery.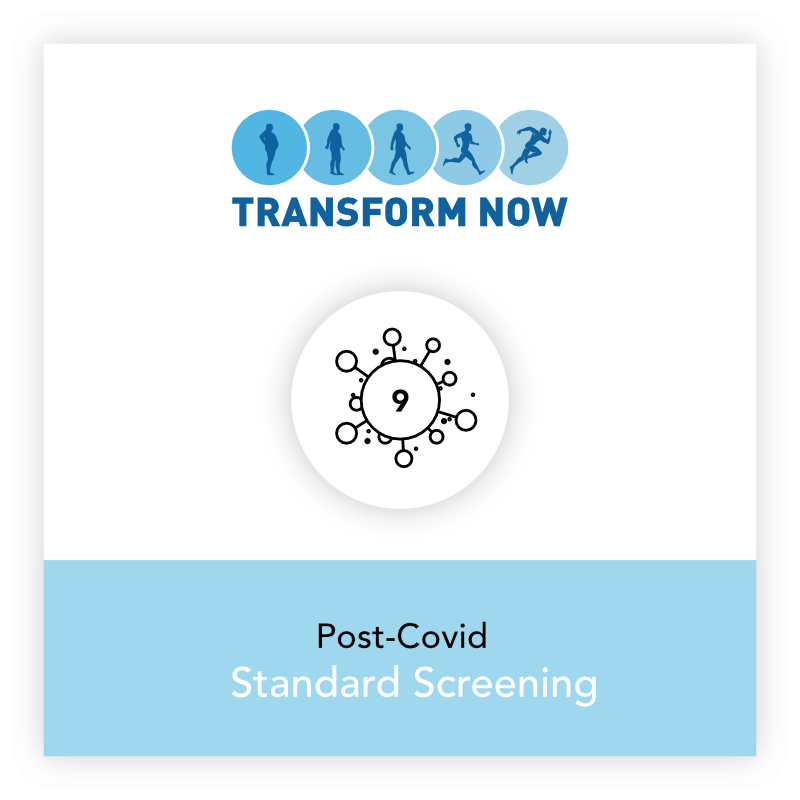 This screen comprises 19 core tests to evaluate your health. It assesses oxygen saturation, includes blood profiles, vitamin profiles, and more.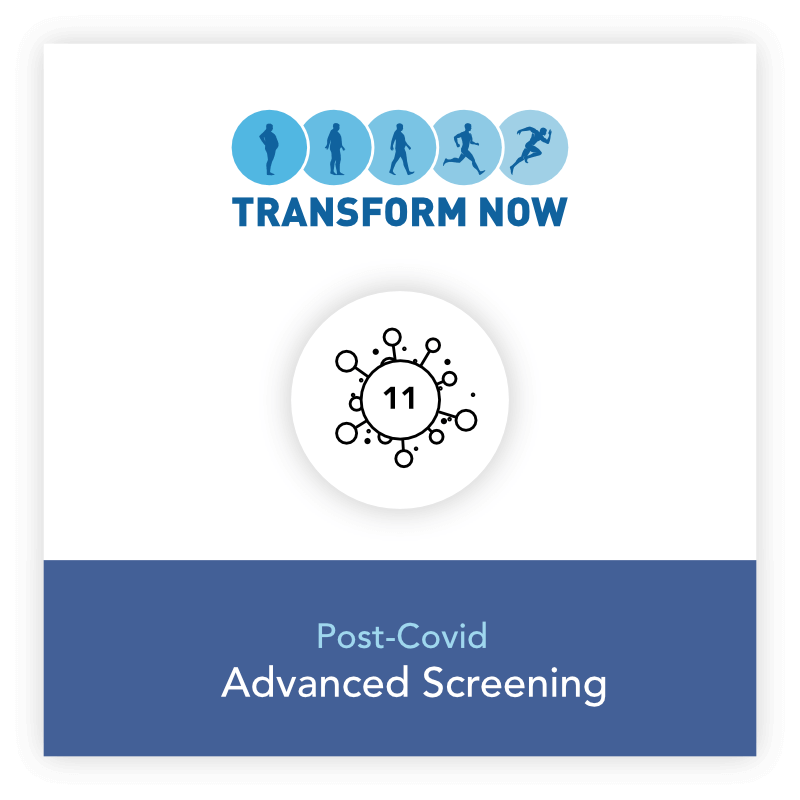 This screen comprises 11 tests to evaluate your health. It assesses lung function, oxygen saturation, includes a full blood profile, 12 lead ECG and more.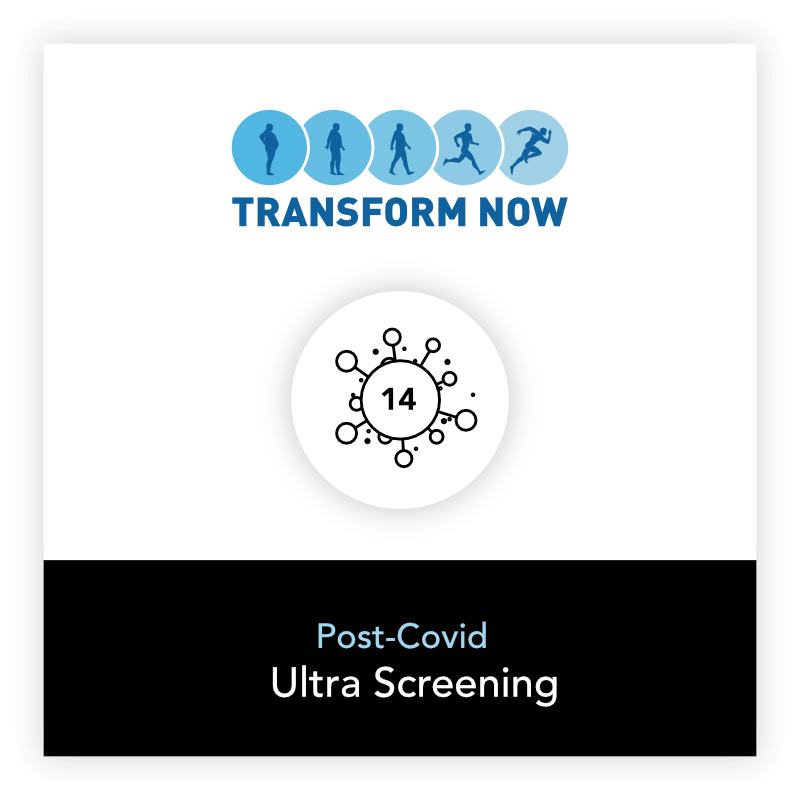 This screen comprises 14 tests to evaluate your health. It includes everything in the Advanced Screening, plus arterial pulse wave analysis and body composition tests.
Understand your blood test results and get stronger.
We call you to tell you what the results mean in plain English and give you actionable recommendations to improve you health and performance.
We provide a one-to-one service and alert you about follow up assessments, treatment and lifestyle advice on a regular basis
Our ongoing research into sports and performance optimisation is translated into real plans. No pseudo-science, just fitter, stronger clients at the top of their game!
Get results that change your life.
Every consultation starts with how you are now and what you're trying to achieve – that's how we get results that matter.